Thank you for taking time to visit our Monteath Mausoleum Restoration Appeal page, which is the current restoration Project of the Friends of Glasgow Necropolis.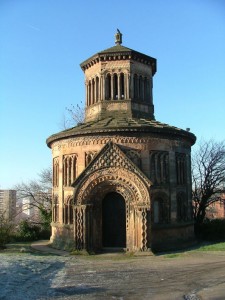 This wonderful Mausoleum is the final resting place of two brothers Major Archibald Douglas Monteath who died in 1842, and James Monteath Douglas who died in 1850.   Find out why Archibald Douglas Monteath and brother had different surnames by coming on one of tours!
The Mausoleum, which was designed by David Cousin, is 30ft in diameter.
What makes the Mausoleum so special includes the faces of 48 individual Dwar Palas who guard the Mausoleum, and which are common in Indian and Hindu temples, palaces and forts.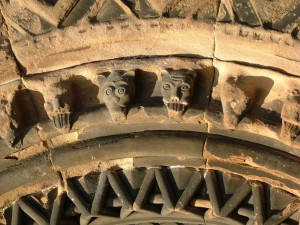 The connection with India was because Major Monteath was an Officer with the East India Company.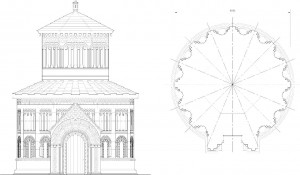 Measured drawing of the Monteath Mausoleum by architect       Lynda Henderson
All donations received from our tours go in their entirety to the restoration of the Monteath Mausoleum.
Thank you for supporting this appeal to ensure that this important part of Glasgow's history is here for future generations.
Monteath Appeal
£

70,271
of
£

80,000
funds raised
Total Raised: £70,271.44
These figures were last updated on 6th September 2023